See garden design through a modern lens.
TOPIARY WITH AN EDGE
Natural Experiences
Mother Nature is the best product designer ever. We use her stuff in our stuff.
An Asset by an Artist
Few gardens like this exist. Yours will be unique and site-specific.
Looking for your own
EDWARD SCISSORHANDS?
Immersive Landscape Designer
Topiary and a Future for Zen Gardens
You'll see the full advantages of human and A.I. landscape design.
GENERATIVE A.I. MEETS GARDEN DESIGN
ONE-HUNDRED DESIGN OPTIONS & ONE CAPABLE HUMAN
See multiple futures and enjoy yourself while doing it.
Automate the most mundane and create time for real inspiration.
Oddtoe Designs Botanica
Is there a suggested garden or park size?
No. The designs can be for intimate outdoor spaces or for large park experiences.
Is it just topiary that can imagined for my landscape design?
Topiary is an Oddtoe specialty. But there's so much more that's possible. Just ask.
Do you do public and private commissions?
Yes. Topiary for all. Oddtoe can work with your local contractors and landscapers to see the vision of the design through to launch.
As a topiarist, what are your influences?
Thanks for asking. 🙂 Certainly the classic French gardens. But the land art movement is an influence. Now artificial intelligence is my interest.
America and Australia
WHAT OUR CLIENTS SAY
THE RESORTS & SPAS WITH THE BEST TOPIARIST WINS
World-class resorts around the world are looking for points of difference for their gardens. Increasingly, these resorts are locations where their guests can wander, get lost (both physically and mentally), and can unwind. Zen gardens, if you will. Zen gardens can be quirky. Meditate with humour, I say. My favourite ingredients for a meditative space are plants, light, sound, and creatures (still or kenetic sculptures). The full sensory packet, but designed in a beautifully subtle way.
Zen gardens are designed to mollify the mind. Here, auditory design becomes a key ingredient in my practice. Waterfalls, natural sounds — putting together a soundtrack for a garden experience is such a joy for a sensory designer.
The Landscape Design Process for a Top Topiarist
Whether it's for a museum piece, a holiday resort, or for private garden, Oddtoe creates innovative landscapes using the same creative process he devised for graphic design, data visualization, and 3d illustration. Visual research followed by sketch work then a phase he calls "doubtful cliff jumps". "I ask myself how I can push the envelope in a particular field. I may not use a particular plant or design – it may be impossible. But I need to imagine something, however implausible. If it's to In landscape design, for me, topiary starts it off. I think in shapes. Ways to create a moment of intrigue in what's being seen and experienced. A good topiarist knows geometry. A great topiarist knows psychology!"
The Case for Extreme Topiary in the Age of Social Media
" In the age of social media, holiday resorts, museums, city gardens, and large-scale real estate developments are all looking for that extra edge, a visual something that gets a visitor to take that smartphone out of their pocket and snap a picture. A beautiful, but uncannily unfamiliar garden design is one way to attract an audience and through their images cut through the visual noise brands are competing against on Instagram, Facebook, and Twitter.
A Topiarist for Private Garden Design
Topiary for a country house, holiday home, or public park, an Oddtoe garden experience can activate a dormant plot of land and transform it into a three-dimensional, organic piece of art. With Oddtoe, plant science can be combined with data science; digital art can be projected upon a gorgeous landscape. To achieve something unique for your property, think of a garden experience designer who works in botany, industrial fabrication, lighting, and digital arts.
More humour. More beauty. Less human.
SMILES AND WONDER FOR THE WORLD
Topiary is
mind-bendingly cool to be amongst.
the future of park design.
meditative for both the topiarist and topiaree.
Visualizing unique designs using one human & artificial intelligence.
A Class of Design Unseen Until Now
In the future, our AI bot overlords entertain us with TV soap operas of humanities' conversations, secretly recorded since the Y2K bug.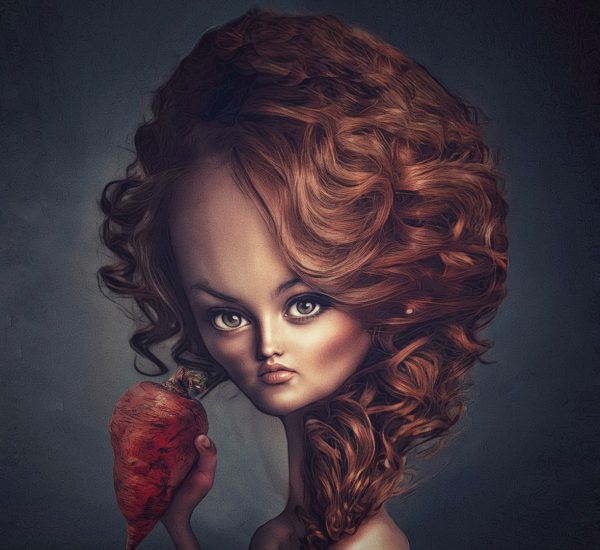 See a lost-in-time, satirical newscast from Australia. Shoddy journalism and off-color commercials pepper this modern piss-take of today's media.
Get in touch via the form below.
Interested in working with Oddtoe?
"*" indicates required fields