Your Guide to the Best Animation Festivals in the World
Travel, Learn, & Network as an Animator or an Animation Industry Professional
The Best Animation Conferences & Festivals
Welcome to the Best Animation Conferences in 2023 and 2024, a guide to which festivals and professional conferences you should attend virtually or in person (if you have the money and time). This year's guide keeps two things in mind: a great festival culture for those in attendance and a top-notch professional experience for those animators and animation industry folks looking to network with the elite decision-makers in the industry.
The best animation conferences come from all over the globe and span the entire calendar year.
However, you'll notice two clusters. Europe dominates. And April and October are conference- and festival-heavy. When I saw the animators and best animation shorts in the festival agendas, I included mentions in the conference profiles. When I saw animation industry professionals I would be giving my business card and animation bible to, I've mentioned them as well.
Without further ado, here are my picks for the animation conferences and festivals of the year. »
My Top 4
What are the Best Animation Conferences in the World?
September 7th to the 9th — Cairo, Egypt (onsite and virtual)
And we're off to North Africa for Egypt's best animation conference. Animatex 2023 showcases the best animation in the Arab-speaking world. In addition, you'll see a taste of international, graduate, and children's films in its official selection.
Give this festival a look to get a new appreciation of different storytelling techniques. Egypt, Morocco, and Libya are well-represented in this year's Arabian Films shortlist. While internationally, animation and animators from Germany, Switzerland, and France performed well this year and are being showcased at this year's festival.
September 17th to the 19th — Montreal, Canada (onsite and virtual)
What is it about the French-speaking world that makes them stand out in the animation world? Montreal is our next city, the heart of French Canada and the home of Animaze. Celebrating its 10th anniversary, this animation conference and festival runs for three days and includes in-person and virtual events.
Take a look at the list of films for this year. The location of this festival is also one of its major draws. Take an evening screening at the Montreal Museum of Fine Arts and you'll know that this is a fine showcase for your animated film and also for your eyeballs.
September 20th to the 24th — Ottawa, Canada (onsite and virtual)
And now for Canada's premier animation conference and festival: the Ottawa Internation Animation Festival. This is a heavy-hitter in world animation. So stretch your travel budget or at the very least log on. This festival has been going since 1974. It's always a showcase for the style of animation coming to our screens. Plus, Canadian animators always 'punch above their weight' on the world stage.
Standouts at this year's festival include:
Kid Koala 'Let's Go' (Sylvie Trouvé, Dale Hayward)
I Took a Lethal Dose of Herbs (Yvette Granata, United States)
Knit's Island (dirs. Quentin L'helgoualc'h, Ekiem Barbier, Guilhem Causse, France)
Don't forget to hobnob when you're in Ottawa! CMF, Nickelodeon, Studio Smokescreen, and Warner Brothers Discovery are supporting this year's Art + Biz conference. So get your portfolio and your personality in tip-top shape
October 2nd to the 4th — Toronto, Canada (onsite and virtual)
Oh, Canada. We can't seem to leave you! Not to be outdone, Toronto, Canada's largest city brings us TAAFI in October. Held over three days, with 60 speakers, and four networking events for animators, this conference and festival has a focus on independent animation studios and their ability to self-fund their productions.
Need help with your animation pitch? Again, I find this animation conference is a standout. Check out the agenda for a list of workshops, parties and network events!
Whether you are a showrunner, director, or animation effects artist, Toronto has everything to help you out, regardless of where you are in the industry.
October 5th, 6th — Rotterdam, Netherlands (onsite and virtual)
Like its sister festival in London, the Rotterdam version of the In Motion conference gives a major platform to animators to talk about their work. This year, such luminaries as Tom CJ Brown and one of my favorites, UglyStupidHonest, will be there.
Any festival sponsored by Procreate has to be worth checking out. And while the speaker list is still being formulated, the curators of animation at In Motion's parent company, Playgrounds, have already proven themselves with their past animation and design conferences. In fact, I've got four of their events in this list alone. So check out one of them live or in-person and get the animation inspiration you know you need.
October 10th to the 12th — Los Angeles, California, U.S.A. (onsite and virtual)
This is a big animation conference if you're an After Effects user. And Adobe puts on quite an event! With conference tracks for 3D, illustration, and motion design, Adobe Max has a lot of content for any animator. Workshops form the basis of the conference, and expert talks from artists and agency heads make this conference different from all the other conferences on this list.
There are a few notables I would be lining up to see, including Unmesh Dinda from PiXimperfect and Renard Jenkins, President of the Society of Motion Picture and Television Engineers.
If you're looking for the next big technique or technical breakthrough in the animation industry, this conference is a probable place to learn about it first.
October 13th to the 15th — Cannes, France (onsite and virtual)
Brush up on your French, practice your pitch and your handshake, and head to the South of France where the Who's Who of the animation industry go to make deals. The first of the two 'MIP" conferences runs for three days in mid-October. MIPJUNIOR, as the conference name suggests, is known for its festival screenings of children's programming, including kids' animation.
Go for the screenings but stay for the co-production market. Walt Disney, Jim Henson Productions, and Gaumont are just a few of the major studios that will be there.
This conference and its big brother, MIPCOM, mean serious business. If you have an animation project to pitch and you have the ability to be in Cannes, you should make the journey. If you're a fan of sunny beaches, animated shorts, and frenzied media executives on their mobile phones, you should make the trip, too.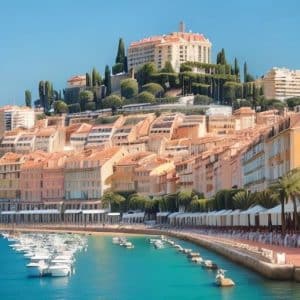 October 15th to the 20th — Torino, Italy (onsite and virtual)
Ok. This is animation conference is something. Looking at the speakers' list, it makes me think it should be in my Top 4. Henry Selnick headlines. Joaquim Dos Santos, Director of Spider-man: Across the Spider-verse, is scheduled to be there. Netflix Animation, Paramount Animation. Sony. You get the picture.
Hearing from these top names is one thing. The View Conference also delivers on other fronts, too. Last year's program was broken into numerous tracks, all of them competing for your attention: On Metaverse, On Animation, On Games, On VFX,  On Storytelling, On VR/AR/XR, On Career Journeys, and On AI  to name a few. Seminars on Blender, training on storyboarding. What's not to like about View?
As a serious animator, the View Conference is a must-attend once in your life. Wedge it between the MIP conferences in Cannes. (Or do as I plan to do, and attend virtually in my pajamas.)
October 16th to the 19th — Cannes, France (onsite and virtual)
France again shows its strength on the animation conference circuit. MIPCOM is quite simply where you want to be, whether to strike a business deal for your animated property or gain a foothold in the TV industry.
The heart of the conference is the Co-Production Market. The market has a 1000-square-meter theater and a huge networking space.  This is where co-production partnerships are explored and financing deals are often done. What animation gets seen around the world is often talked about in what is known as the Seaview Producers Hub.
In the conference's sessions themselves, I see a few standouts: the Unlocking AI Summit on Day Three looks like a winner. And the AI & Data Roundtables: Harnessing the Power of Tech (notice a trend here?!).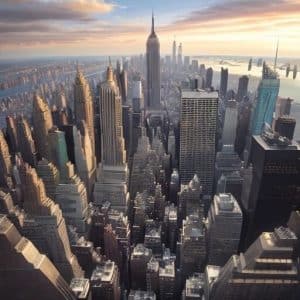 October 26th, 27th — New York City, U.S.A. (onsite and virtual)
Crossing the Atlantic for our next animation conference, finally, the States puts up an offering — and judging by its artist invite list for 2023 — Pictoplasma NYC is quite an offering.
Take a look at the speaker list: Andy J. Pizza, Dêdouze, Matt Furie, and Zutto (+ more.) I like the vibe of the conference curation. The artists are front and center on the website and in the programming. And the animated shorts and featured films that are screening this year are fantastically 'out there' and unlike the safe, vanilla screenings showing at some other festivals.
As Pictoplasma themselves say, the animations are "full of psychedelic eye candy, virtual popcorn, and ingenious storytelling." Love it.
November 12th to the 17th — Manchester, England (onsite and virtual)
I haven't talked about awards, but if seeing yourself on the red carpet, especially at the Oscars, is important, then you'll want to be aware of the Manchester Animation Festival. MAF (as it's known) has recently become an Academy Award-qualifying festival. Win here and you're in the running for a golden statue at the  Academy of Motion Picture Arts and Sciences premier award ceremony.
This is the UK's largest animation conference. It gets a cadre of high-level companies in attendance, including Aardman Animations, Blue Zoo, ILM, Locksmith Animation, Passion Pictures, and Walt Disney Animation Studios.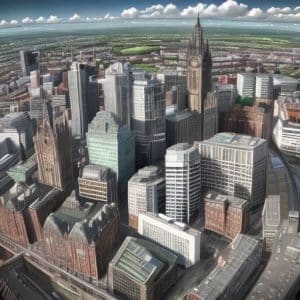 December 12th to the 15th — Sydney, Australia (in-person & virtual)
Finally, Australia gets a conference worthy of its stature on the animation scene. SIGGRAPH Asia 2023 sets up in Sydney just in time for summer in the Southern Hemisphere. Like its predecessor in the United States earlier in the year, this conference doesn't focus solely on animation. But it is geared toward those who are "excited by research, science, art, animation, gaming, interactivity, education, and emerging technologies."
The reason for attending is simple: What gets presented here this year are the technical innovations you'll be experimenting with next year. So get a leg-up and put yourself in a seat (or a virtual environment) for the 3-day conference.
February 23rd to March 3rd — Brussels, Belgium (in-person & virtual)
Happy New Year! 2024 kicks off in Brussels. Anima is in its 43rd year, an impressive feat for an animation conference. But you can see why. The level of talent in Belgium and who this festival attracts internationally is second to none. No live-action animation, though. Anima focuses on animation created frame by frame, which can be traditional animated cartoons, stop-motion puppetry, or hand-animated plasticine models.
Anima is one of the few animation conferences in the world that is qualified to nominate its winning candidates for the Oscar® for best animated short film.
April 18th, 19th — Eindhoven, Netherlands (onsite and virtually)
Let's stay in the Benelux region for this creative conference: The second of two Art Department conferences, celebrating concept art, design and craftsmanship in the film, animation, and games industries.
Artist talks are my favorite, and the Art Department has a wide array of artists types: creature FX artists (Gustav Hoegen), whimsical illustrators (Beatrice Blue), art directors (Dani Dietz), and film directors (Mascha Halberstad), just to name a few.
This really is a festival — experience the outdoor expos, the art market, and workshops, along with the fabulous screenings of the best animation.
April 25th to the 28th — Cardiff, Wales (onsite and virtual)
While not the biggest animation conference on this list, the Cardiff Animation Festival (CAF) is one of the best curated. The style of curation and the character design in the selected animations and illustrations made me take notice and enticed me to see what CAF is all about.
The list of the animated shorts in the festival puts it on this guide of the best animation conferences. Have a look and know that if you can't make it to Cardiff in April, you should check out the animators and their submitted works. I can see many of them featuring again and again at other festivals, making CAF a certain tastemaker for up-and-coming animators and those with a distinctive style of visual storytelling.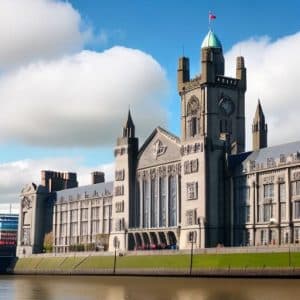 April 23rd to the 28th — Stuttgart, Germany (Onsite and virtual)
Founded in 1982, ITFS as it is known is Germany's premier animation conference and festival. While it is early days (at the time of this writing) to see what ITFS has in store for us in its 2024 festival, it always delivers a great experience.
Like some of the other festivals on this list, Stuttgart's offering has now expanded its definitions of animated film. In 2023, ITFS offered film screenings, exhibitions, lectures, workshop talks, master classes, and VR events, in addition to a few animated live performances.
I love the game center and especially the communal Open Air cinema in the heart of the conference city. There's nothing like having the full backing of your host city for the animated arts. And Stuttgart International Festival of Animated Film sure gets it with its jumbotron cinema set outside in a city square for daily screenings of kids' films and more adult animation in the evenings. So cool.
The Art Department Berlin 2024
May 25th, 26th — Berlin, Germany (onsite and virtually)
Let's stay in Germany for the spring and head to the capital for an art experience that only Berlin can deliver. Our second Art Department conference is again chock full of inspiration — and this inspiration is coming from the artists it includes in its programming.
First off, the location is a cool one. We're in the Old Mint, on the banks of the Spree River. This is a communal artist space throughout the year in one of Berlin's most eclectic neighborhoods.
Like its Rotterdam sister conference, the level of animated art that gets shown here will be the draw for this conference. The list of artists will be posted closer to the conference launch in late May 2024. Stay tuned.
June 9th to the 15th — Annecy, France (onsite and virtually)
My top pick for the best animation conference in the world is no surprise: the Annecy Festival. Or the Festival d'Annecy. Or the more wordy Annecy International Animation Film Festival and Market.
This is the conference every lover of animation should attend at least once in his or her lifetime. Why? It's the world's largest event dedicated to animation. It's in a lovely part of France. It's where the next generation of animators get their break. And it's an experience like no other. When animation is placed on such a pedestal, as only the French can do, you can only be swept away.
The Annecy Festival has been going on for 60 years. The 2024 edition will have it all: massive screening to top-tier animation, workshops, and the Mifa, one the world's best places to do business both in person and virtually. If you've only got one event to go to, put this animation conference on your schedule.
In 2023 & 2024, What Other Animation Conferences Are You Interested In?
Am I missing a better conference or festival than the ones above? Contact me and let me know. I'll look to update the 2023/2024 animation conference list throughout the year.
Interested in knowing more about Oddtoe?
Has this content raised or lowered your IQ? Either way, follow us on social media & subscribe to our newsletter.